With the promise of spring hovering on the horizon, you may wish to know when to start seeds indoors.
Sowing seeds to supply your garden with flowers and vegetables is the most economical way to populate your plot, but sometimes it feels like a minefield when trying to work out where to start.
Furthermore, if you don't have a greenhouse, then a warm sunny windowsill may represent just the ticket to kick off the growing season.
Recommended Read: Fall Vegetables to Grow in Your Garden
Many of us discovered our gardens during the pandemic, and the U.S. continues to witness a massive surge in gardening popularity.
Let's face it, we haven't been able to go anywhere while the world experiences a lockdown, and our outdoor spaces represent the only holiday destination many of us are likely to see this year.
Making the most of our gardens by understanding when to start seeds indoors allows us to get a head start on the season, and in the long run, saves us money.
When to Start Seeds Indoors
Understanding when to start seeds indoors allows tender plants to get a head start. Perhaps you love to create fabulous displays of bedding plants, or you enjoy growing your own vegetables for yourself and your family.
However, populating your plot with plants from a store may prove an expensive exercise, whereas growing your own from seeds provides an economical solution.
Family favorites such as runner beans and tomatoes benefit from an early start, and you can start them off indoors from February to March.
Recommended Read: What You Need to Know about Growing Spuds in a Potato Tower (3 Ways)
Glorious flowers like the heady sweet pea and sunflowers may reward you with earlier blooms when started on your windowsill from January onwards.
Most flower and vegetable seeds benefit from indoor sowing from February to March, and the packet instructs you on the correct month for sewing indoors.
The benefit of sowing indoors
Every variety of plant and vegetable may specify a different time for sowing. Popular flowers like Marigolds and Morning Glory reward you with earlier flowers when you start them on the windowsill.
You can harvest salad vegetables such as lettuce and radishes earlier when you give them a head start.
Usually, you start planting your young plants outdoors once the threat of frost passes, but you may harden off your plants in a cold frame before placing them in the ground. This allows the plants to get accustomed to the temperature.
Furthermore, because you started your seeds inside, they get the opportunity to establish a healthy root system, which means healthier, larger plants for you to put in your garden.
What Containers Do I Need to Start Seeds Indoors?
Once you understand when to start seeds indoors, you need to know how to do it and what you need for a successful growing season.
Containers for large seeds
We all buy bottles of fizzy drinks, right? The bottles tend to come in plastic, which you can wash and cut up to make pots to start seeds. I use a cut-up plastic bottle for sowing sweet pea seeds in January.
Furthermore, I soak the seeds overnight in cold water before I plant them.
The method works well for large seeds, including garden peas and runner beans. You can keep the top half of the bottle to place on the planted base to act as a miniature greenhouse on your windowsill.
Make sure you poke drainage holes into the bottom of your homemade pots. If the water can't drain away, the seeds may rot and fail to grow.
Buy the right-sized pots
If you want to buy purpose-made pots to start larger seeds inside, use pots that measure around 3.5 inches in diameter for the best results.
This size of pot gives the young seedling the best possible start because they establish robust root systems and sturdy growth before you plant them in larger containers or on the ground.
Small seeds
Flowering plants such as bedding Petunias and Lobelia derive from fine seeds, almost the size of a grain of sand. Consequently, it would be best if you planted them in seed trays.
Shallow seed trays with drainage holes make the ideal starting container for finer seeds. The seedlings develop into exceedingly small plants, which you prick out once the first real leaves appear and move into larger, modular containers.
Buying seed trays
You can buy seed trays to start your seeds, and you can re-use seed trays season after season. Some seed trays have lids to act like small greenhouses and trap the moisture inside the propagator.
You can also use modular seed trays, which consist of individual cells melded together into one tray. These types of units are particularly useful when you arrive at the pricking-out stage because you can plant your young seedlings into each module to allow them to develop into larger plants.
Let's Talk About Soil
To achieve good results, you need good compost. It's no good using soil straight from the garden because it hasn't got the right texture or mineral content to start seeds on your windowsill.
Consequently, you need to buy proprietary soil-based or soil-less seed compost for seed sowing.
Seed compost
Seed compost uses a finely milled mix perfect for seeds to germinate. Heavier soils may inhibit the germination success rate and crush the developing seeds before breaking through the surface.
You can directly sow fine seed, such as Poppies, into the ground. Most fine seeds require scattering over the surface of the soil rather than beneath it.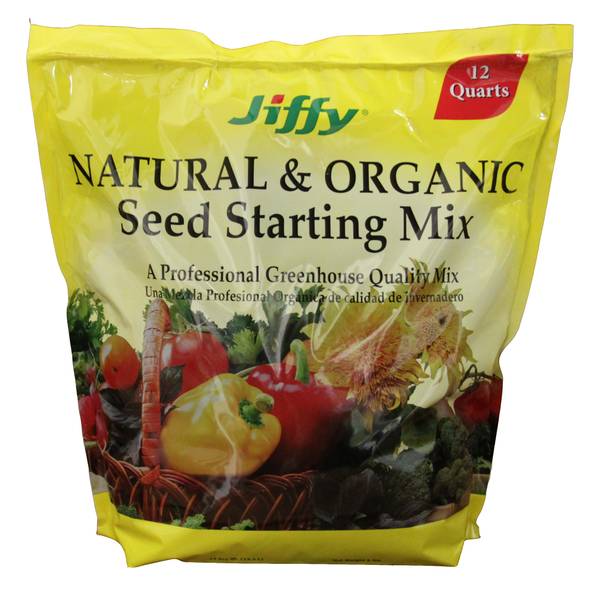 However, you can't do that when frosty conditions persist or heavy rain runs the risk of washing the seed away. Using seed compost in trays or pots provides the ideal medium to start your seedlings.
Hungry feeders
You may think your seeds require nutrient-rich compost to start them off. However, excessive feed results in leggy seedlings that may burn themselves out before they develop.
Proprietary seed compost contains the right levels of nutrients to encourage your seedlings to develop into healthy plants.
As the seedlings grow, you can pluck them out and transfer them to larger posts containing multi-purpose compost that has more significant amounts of nutrients.
Topping your seeds
Some seeds require scattering over the surface of the seed compost without covering with additional soil. The action of gently watering the tray pushed the fine seeds down to create contact with the soil and aid germination.
However, some seeds require a gentle blanket over them to encourage growth.
You can use fine-grade builders' sand to cover some finer seeds. Some growers like to sieve their seed compost and use the sieved soil to cover their seeds. Alternatively, vermiculite proves the ideal solution for topping your seed trays and pots.
Vermiculite consists of a lightweight material that is pH neutral. It contains moisture-retentive properties, making it ideal for use when planting seeds because it won't crush the germinating plants and helps keep the environment moist.
How to Sow Seeds Indoors
To understand when to sow seeds indoors, you must read the information on the seed packet's back.
Different types of seeds require staggered timings when sowing indoors starting in January. The method for planting your seeds may vary with each variety as well.
Treatments
Many seeds require specific treatments before sowing them. For instance, sweet peas benefit from soaking overnight in water before planting them. Some seeds may require scarification for successful germinating.
Scarification means you nick or scratches the seed coat before planting it. The method applies to larger seeds, but it remains vital to consult the instructions before you commence.
You may find that some seeds require you to exclude the light to allow them to germinate. This usually involves covering the seed tray with a cardboard sheet or storing them in a dark room until the seeds germinate. The instructions on the back of the packet indicate if the action is necessary.
Scattering fine seeds
You can scatter fine seeds over the surface of the seed compost before watering them in. Alternatively, you can combine the fine seed with a little builders' sand to aid the seed's even distribution.
After sowing, you can cover the seed with a fine layer of soil or vermiculite if the instructions indicate such an action.
Large seeds
Larger seeds require sowing individually in pots or modular seed trays. The process proves easy by merely pressing the seed down into the compost by around 1 inch.
It remains essential to consult the instructions for the correct planting depth. Otherwise, the seedling may never see the light of day!
Tricks of the trade
It's all too easy to forget what you have planted, especially if you have several seed trays.
Consequently, you may wish to use a small tag to label your seed trays so that you don't mistake your cucumbers from your sunflowers!
Seeds for Planting Indoors
Most seeds benefit from a head start by planting them indoors on your windowsill. However, we have chosen some popular varieties for you to consider.
January sowing
The following list proves ideal for starting in January.
Flowers
Sow the following flower seeds in January.
Vegetables and herbs
January is the best time to start the following list of vegetables and herbs indoors.
February sowing
February is a busy month for sowing some favorite varieties of plants indoors.
Flowers
Summer color in the garden brightens our soul, so you may wish to try the following varieties.
Plants for eating
Who doesn't like fresh tomatoes and celery in their salads? The following varieties may reward you with a bumper crop when planted indoors in February.
Sowing indoors during March
March proves particularly busy for growing seeds indoors, with some beautiful flowers and hearty vegetables awaiting your green fingers.
Fabulous March flowers
Some of our favorite varieties of flowers start their journey in March.
Fantastic vegetables
By planting some of our suggested vegetables indoors during March, you can enjoy the benefits of healthy crops for many months.
A Quick Conversation About Lighting
When we sow seeds indoors, they may not receive the same lighting conditions that a greenhouse offers. Consequently, you may wish to invest in a grow light.
What is a grow light?
A grow light reproduces natural light to promote germination and healthy growth. It consists of an electric light designed to stimulate plant growth by emitting an electromagnetic spectrum appropriate for photosynthesis.
That's quite a mouthful, but essentially, it reproduces natural light from the sun to encourage growth. You may not need one if your windowsills get plenty of natural light.
However, if you set up a table with seed trays, using grow lights considerably increases germination and produces healthy plants.
[amazon fields="B08DTCKR2K" value="thumb" image_size="large"]
[amazon fields="B08DTCKR2K" value="button"]
Indoor greenhouse
I have a glass conservatory where I start many of my seedlings. However, I use a small portable indoor greenhouse that provides me with layers of shelves to place my seed trays. Furthermore, the plastic covering creates a micro-atmosphere conducive to seed germination.
It may seem like overkill to use an indoor greenhouse, especially in a conservatory. However, I find it keeps all my seed trays neatly together and leads to better results.
[amazon fields="B08FC6Y5QY" value="thumb" image_size="large"]
[amazon fields="B08FC6Y5QY" value="button"]
When to Start Seeds Indoors Explored
Our gardens offer a welcoming space for us to relax and enjoy the wonders of nature. As many of us struggle with a pandemic, the garden represents friendly spaces to take us away from our worries to find a sense of peace and calm.
Understanding when to start seeds indoors dramatically reduces the cost of populating your gardens and vegetable patches. Growing plants from seed feel immensely satisfying and is a cost-effective way to bring variety and color to your outdoor spaces.
Recommended Read: From Grocery to Garden: 40 Plants You Can Regrow from Scraps
January, February, and March prove the most productive times of year to sow seeds indoors. Beautiful varieties of flowers such as sweet peas and petunias get a head start to fill your space with color and scent, while runner beans, sprouts, and cabbages offer a fresh addition to your larder.
With a little bit of patience and some valuable know-how, you can quickly start your seeds indoors to enjoy a long growing season full of welcome floral and edible delights.